Cardiff and Glamorgan Memorial Park and Crematorium
The above advertisement features were published in the Barry and District News on 20 October 2011
---
New Barry crematorium on track for October opening…
A new crematorium and memorial park offering internet viewing, for mourners unable to attend, is on schedule for an October opening its backers have confirmed.
August 2011
---
Cardiff and Glamorgan Crematorium and Memorial Park – Progress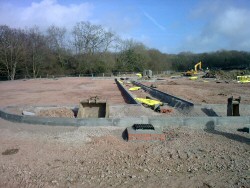 The Cardiff and Glamorgan Crematorium and Memorial Park is due to open open near Wenvoe Castle in September 2011. It is being constructed to be in keeping with Vale's vernacular and using, where possible, local material and products.
The chapel, when completed, will seat 76. However, it will be possible to increase this to 96 if required. It will be further possible to stand and seat 200 inside to include the foyer if the occasion so demands. Moreover, we will be able to accommodate over 400 by piping the service outside to those standing under the porte-cochere. There will be car parking for 100 vehicles – without having to use the drive as a parking area.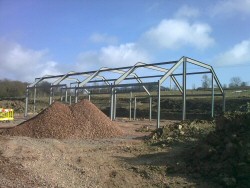 Inside there will be a hearing loop, Wesley music system, organ, public address, 2 flat screen TVs for eulogy photographs/DVDs and web cam for internet viewing. On the left side of the chapel there will be a large full length picture window that will look out over the peaceful and beautifully kept grounds. The decor will be colour co-ordinated and tasteful throughout – respectful but not depressing. The foyer, like the chapel, will be light and airy. There will be internal ladies, gentlemen and handicapped toilets. A policy of 'no steps' design has been followed to make use easier for the old or infirm. The flow of people attending services has been designed so that mourners do not come into contact with persons not attending their service.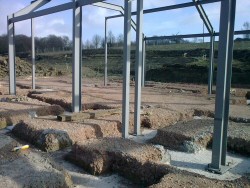 Service slots will be 45 minutes, rather than the usual half hour, and can be extended upon request. Moreover, services can be booked outside normal hours and at weekends. In addition, the grounds will be open to the public all year round.
All administration will be conducted on site and there will be a private client office for memorial selection from a wide range of product and price which has been chosen to be in keeping with the area.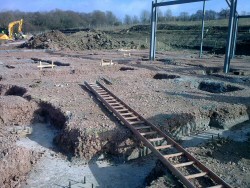 Outside, there will be a purpose built (and expertly drained) memorial garden set in a most the tranquil part of the park. It will be properly paved and kept in a manicured condition. In addition, we hope to extend the planning permission on this 20 acre site to include a section of flat stone traditional burial at the upper end and another section for natural burial beyond the chapel and memorial garden. There will also be one large ornamental pool with an art fountain and a further three natural ponds. The grounds will be professionally landscaped and where appropriate tastefully lit.
As a result we expect this exceptional site to become a truly serene memorial park certainly beyond comparison in Wales and probably even throughout the UK. A new Memoria DVD will include reference to this new crematorium and memorial park here in the Vale of Glamorgan and will be available upon request from May 2011.
April 2011