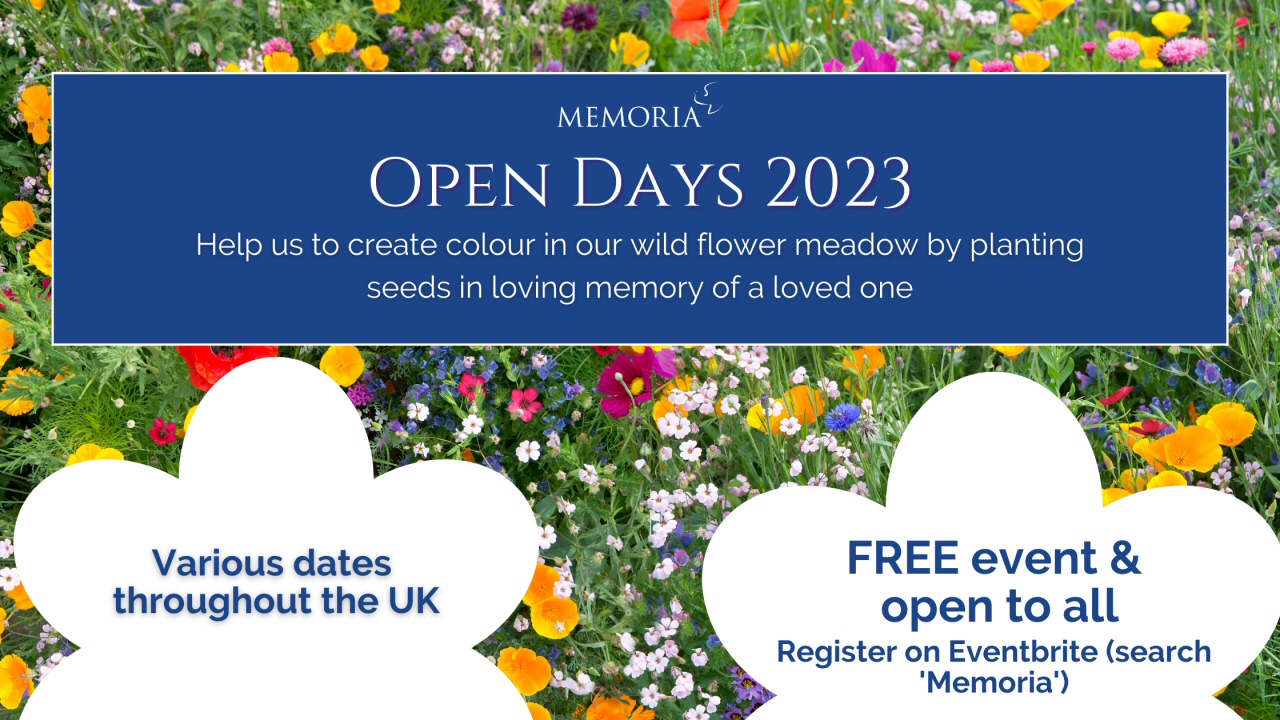 Join us at our Memoria sites across the country, to sow wildflower seeds* in our wildflower meadow area in loving memory of a special family member or close friend.
As the summer approaches, and our beautiful park starts to blossom we want to add colour to our lovely wild meadow area.
Remembering loved ones, can bring comfort and help us on the journey of bereavement. In coming together, we will be able to remember happier times and find peace in the beautiful surroundings of our memorial parks.
These open days are open to everyone, perhaps you lost someone during the Covid pandemic and were not able to attend a funeral, then you may find that coming to one of our events brings you some comfort.
At each event, after the seed planting you will be invited to join us for some light refreshments, on what will hopefully be a series of lovely sunny afternoons.
You can book your nearest event below.