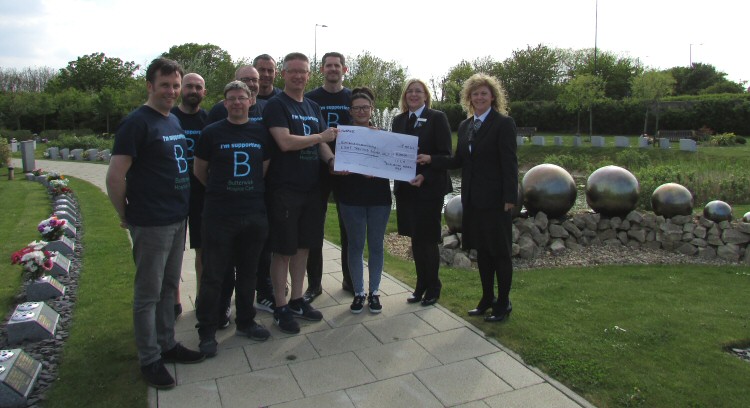 Kirkleatham Memorial Park and Crematorium presented a cheque for £8000 to the Children's Butterwick Hospice in Stockton. The donation was made from the ICCM recycled metals organisation.
We were made aware of this charity by the father of the late Adam James Kinnair, Michael Kinnair, who has been raising funds on their behalf in the last year.
Michael has set up a fund raising charity in aid of Adam, called Forever 12, as he passed away at the age of 12 in the Butterwick Hospice and felt he would like to give something back for all the help and support the Hospice gave to his family at a difficult time.