Directors, Staff and Key Associates of Memoria
Howard Hodgson | Michael Hackney | Jamieson Hodgson | Tony Walker | Paul Reed |
Howard Hodgson MBIFD (Dip) Ass. RSH (Chief Executive Officer)
(b,1950) A fourth generation funeral director, Howard trained with James Summers of Cardiff in 1968. He took over the family business in 1975 and launched an expansion programme that culminated in the flotation of Hodgson Holdings plc in 1986. The company was subsequently merged with Kenyons in 1989 and then with Great Southern Group to form the largest funeral/crematorium group in the UK. Howard sold his interests in 1991, having taken the company from one branch to 546 and becoming 'Entrepreneur of the Year 1987' in the process. He is largely recognised as the individual who transformed the funeral industry in the 1970s, 80s and early 90s. He then enjoyed a second career in the gift industry, becoming successively chief executive of Ronson plc and Colibri International. He is also a social commentator and author, contributing frequent articles and features in the national press, television and radio. He published a biography on the Prince of Wales in 2007.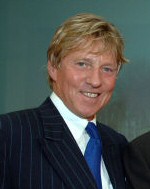 Howard Hodgson
Michael Hackney MA (Oxon) (Chairman & Finance Director)
(b,1950) is a former career banker who has held senior positions with both the ANZ/Grindlays and Abbey National banking groups, including in venture capital, where he was responsible for the flotation of Hodgson Holdings plc, and in debt recovery, which resulted in him directly managing a succession of troubled commercial and financial businesses as principal for the bank, both in the UK and Europe, 1992-2000.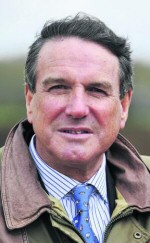 Michael Hackney
Jamieson Hodgson (Business Development Director and Head of Planning)
(b, 1983) Jamieson Hodgson joined Memoria in early 2009. He initially lead business development but has since progressed into the role of Head of Planning. During that time he has helped to grow the business by leading our planning team to securing 8 new planning consents for new crematoria and memorial parks in the last 5 years. Jamieson has overseen 5 planning appeals during this time – leading to 4 consents. This has allowed him to develop knowledge in planning law and policy. He is a demographic expert who has helped to develop GIS technology in order to better understand the way that 'need' and financial viability is measured in crematoria development. Jamieson also maintains an operational support role which sees him involved in various areas of the ongoing business. These areas include recruitment of staff, financial performance, ongoing demographic assessment and facility service standards.
He spent the previous 3 years working for Accenture where he led business development for their UK Capital Markets strategy group. This role saw him work on a number of projects for UBS, HSBC, RBS and Citi Group. Prior to joining Accenture, Jamieson completed a honours degree in International Business and Finance and also worked for the VW Group and PwC during this time.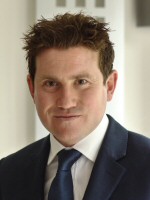 Jamieson Hodgson
Tony Walker (Demographics Consultant)
Tony started his career in Chesterfield with a firm of Chartered Accountants, but soon moved into the public sector, working with Sheffield City Council and Wrexham. He was appointed Borough Treasurer of Ashford in Kent in 1978.
He has been a qualified accountant for 40 years with a particular interest in economic development. He was on the National Executive Committee and Treasurer of the Federation of Economic Development Authorities, and whilst at Ashford was Financial Advisor to the Kent Association of District Councils.
On his retirement, Tony joined SCI as a self employed consultant, negotiating with local authorities over purchase of existing crematoria and supporting SCI and later Dignity on contracts to provide new crematorium facilities. He determined the likely throughput and produced the business plans for new developments.
In 2004, when Dignity temporarily withdrew from the provision of further new crematoria, Memoria was set up to fill the gap. Tony now provides consultancy services to Memoria, seeking areas not already adequately covered by crematorium facilities, specifying optimum locations for new crematoria and providing demographic information to support financial appraisals.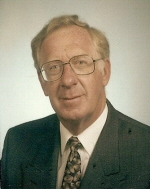 Tony Walker
Paul Reed Executive Assistant to CEO (b 1977)
Paul joined Memoria in late 2013 after a career working in both the public and private sector. A horticultural specialist with extensive experience in groundworks and facilities management. He has specialist knowledge in burial legislation and cemetery development after previously managing 8 cemeteries and overseeing thousands of interments. Prior to joining Memoria he graduated from Teesside University after studying Business Management and enjoyed a successful career in both telecommunications and the utility sales industries where he managed his own business employing 70 members of staff.
Paul is Executive Assistant to Howard Hodgson, Memoria's CEO. He is currently responsible for the development of Low Cost Funeral Ltd, the Direct Cremation arm of Memoria Ltd.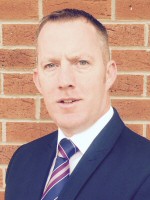 Paul Reed
---